Account holders with the desktop client app downloaded on their local device, can manage how they want their audio to join the meeting.
Audio Settings
To access your desktop client audio settings:
Log into your desktop client
Click on the gear icon in the top right
You may select from the available options for how you want your audio to behave in all
meetings.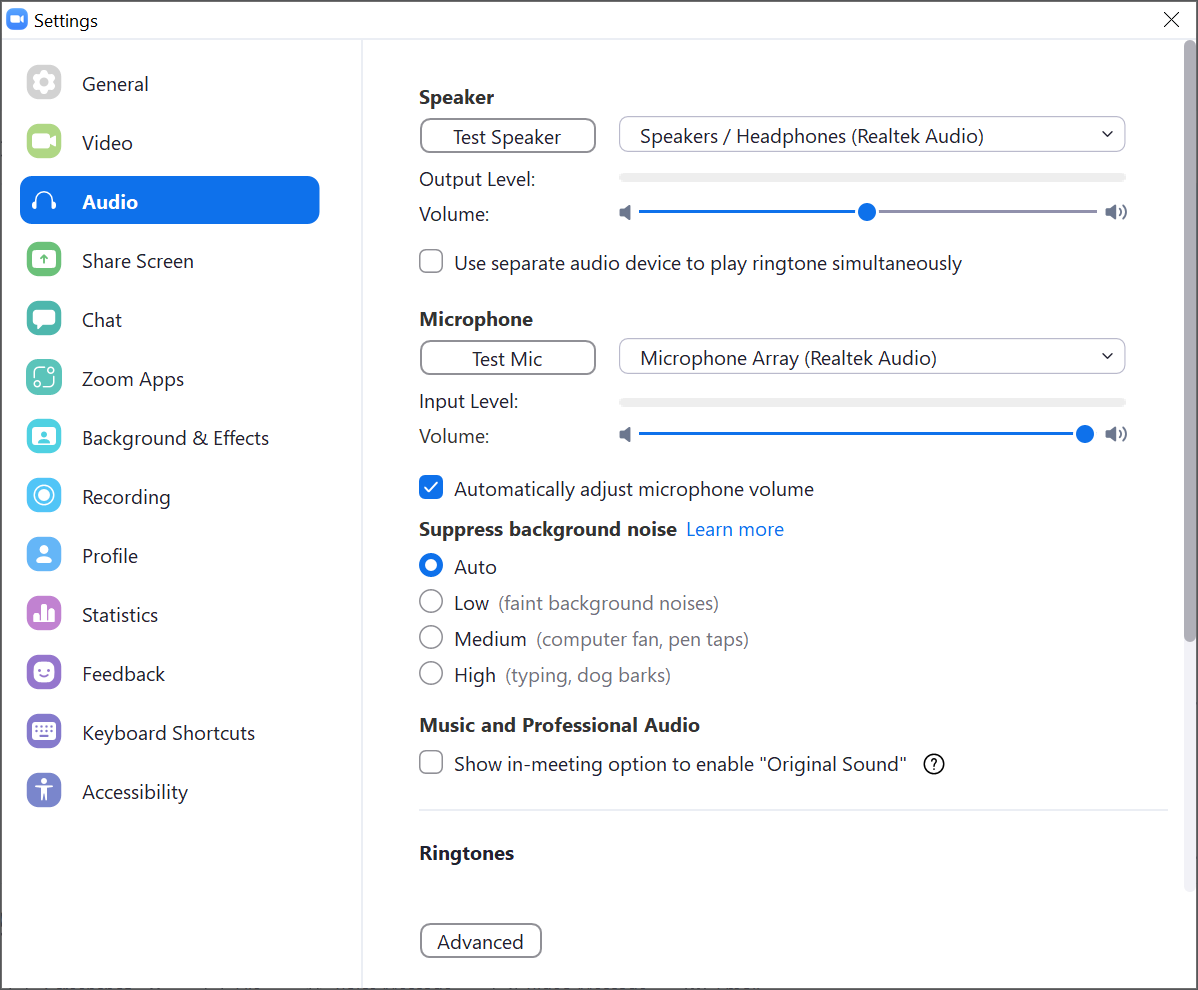 Keep in mind that you must be signed in to your TechConnect Zoom account when hosting/joining meetings for these settings to apply.