Select your Course > Assignments (on left of dashboard) > +Assignment (top right) > Submission Type > External Tool > Enter External Tool URL (find) PlayPosit > Enter PlayPosit > In My Bulbs > click Add New Bulb to access Enter the Designer.
Select your video source such as 3C Media, insert URL, then click Done.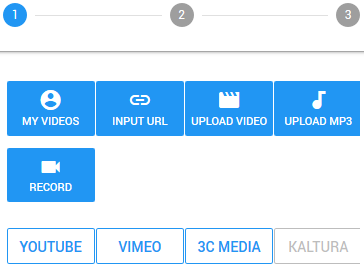 The landing page where Video Segments > three ellipses

( on far right) accesses the various options.
Select Edit Video Segment that opens another page > Video Source > Trim & Crop (top right)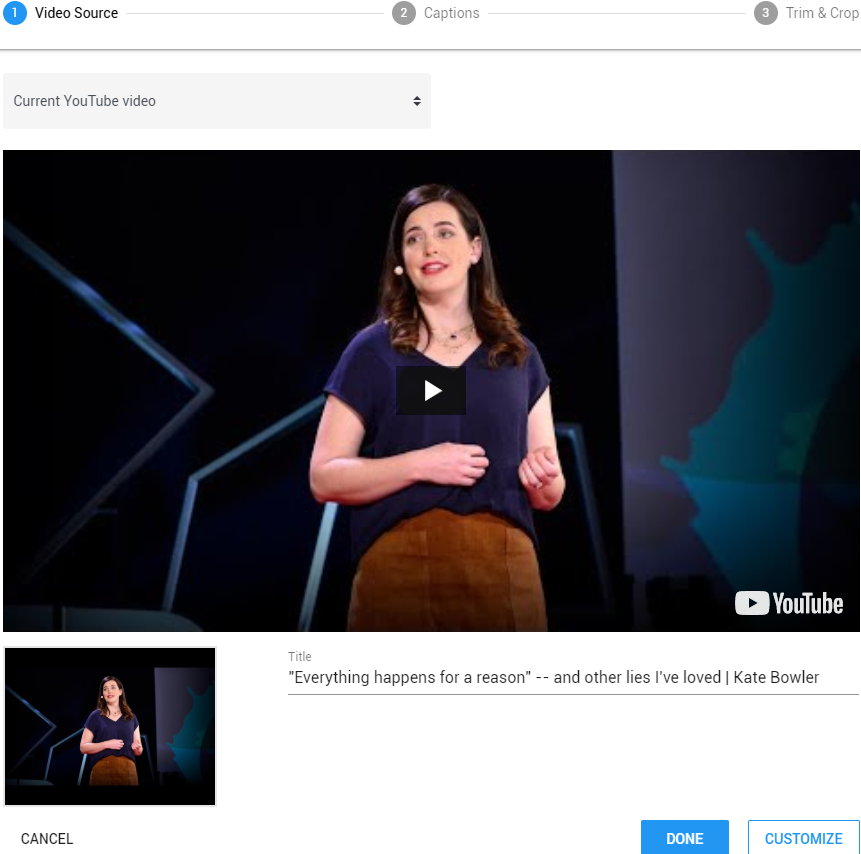 Move the green slider to the location you want your video to start, and the red slider to where you want the video to end. If your want to add Internal Cropping, select Advanced > Add Internal Crop > Move internal sliders to your new location > Done

Review your trimmed video > then SAVE.